Licor Artesanal de Agave: Sabor Canela
Cocción en horno cónico de piedra
Molienda a base de piedra jalada por caballo.
Dulce y suave para después volverse caliente y algo ardiente, recordando a la canela.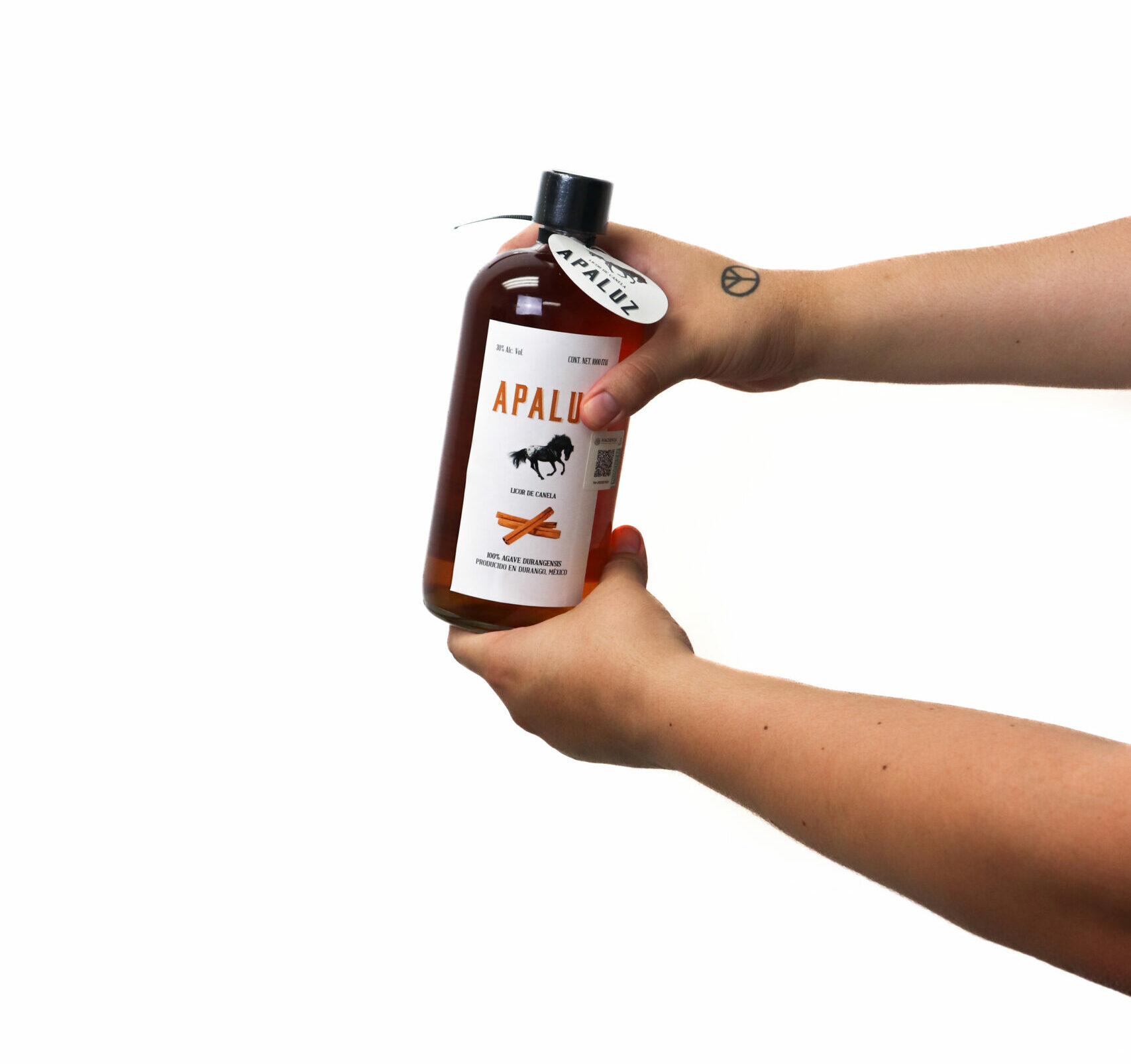 Xoloizcuintli Dog
Hand-made pottery, decorated with Chaquira Huichol style
Origin, Nayarit, Mexico.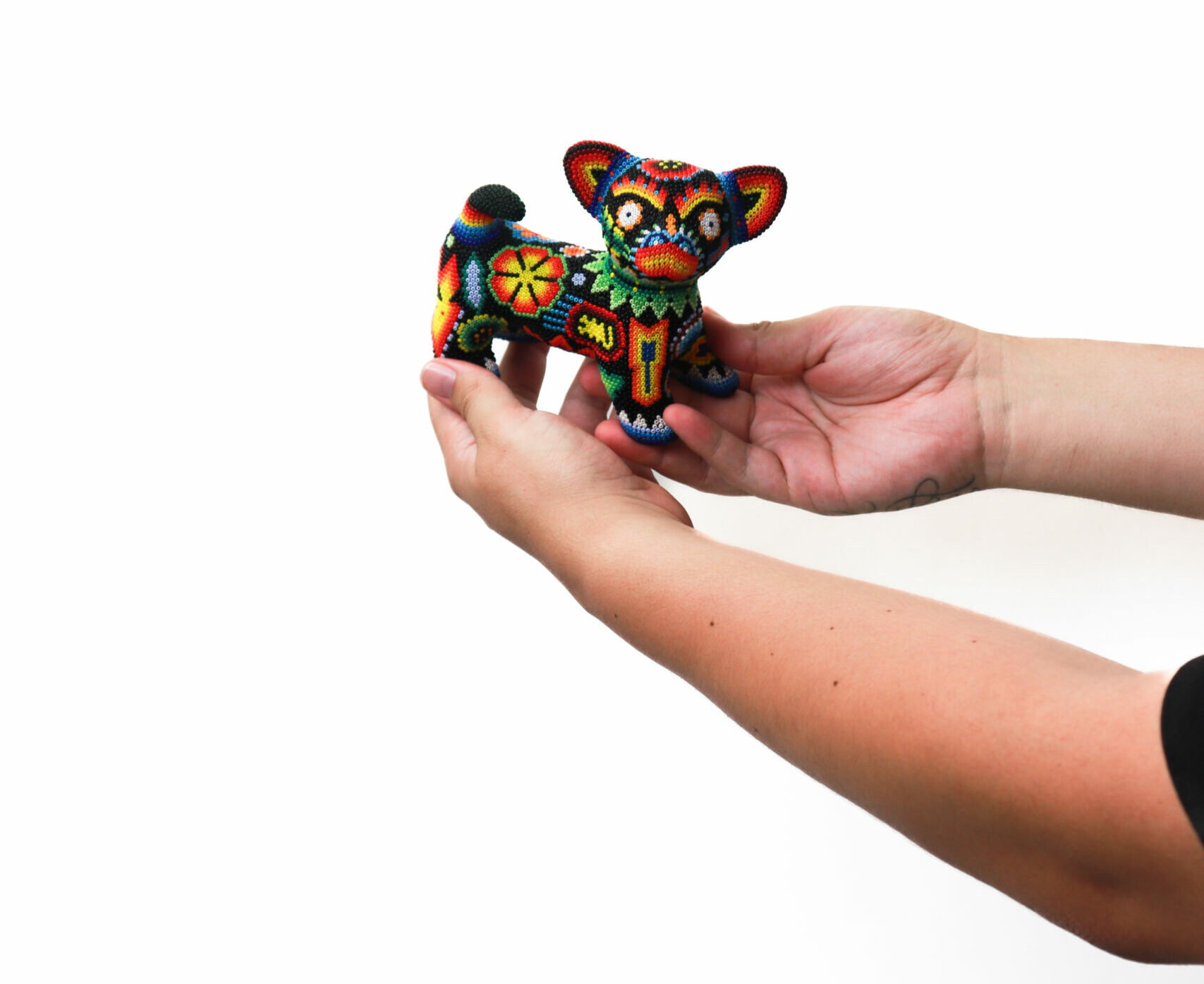 Vintage Mexican Jewelry Box
Es creada por personas de Olinala Mexico
Elaborada y pintada a mano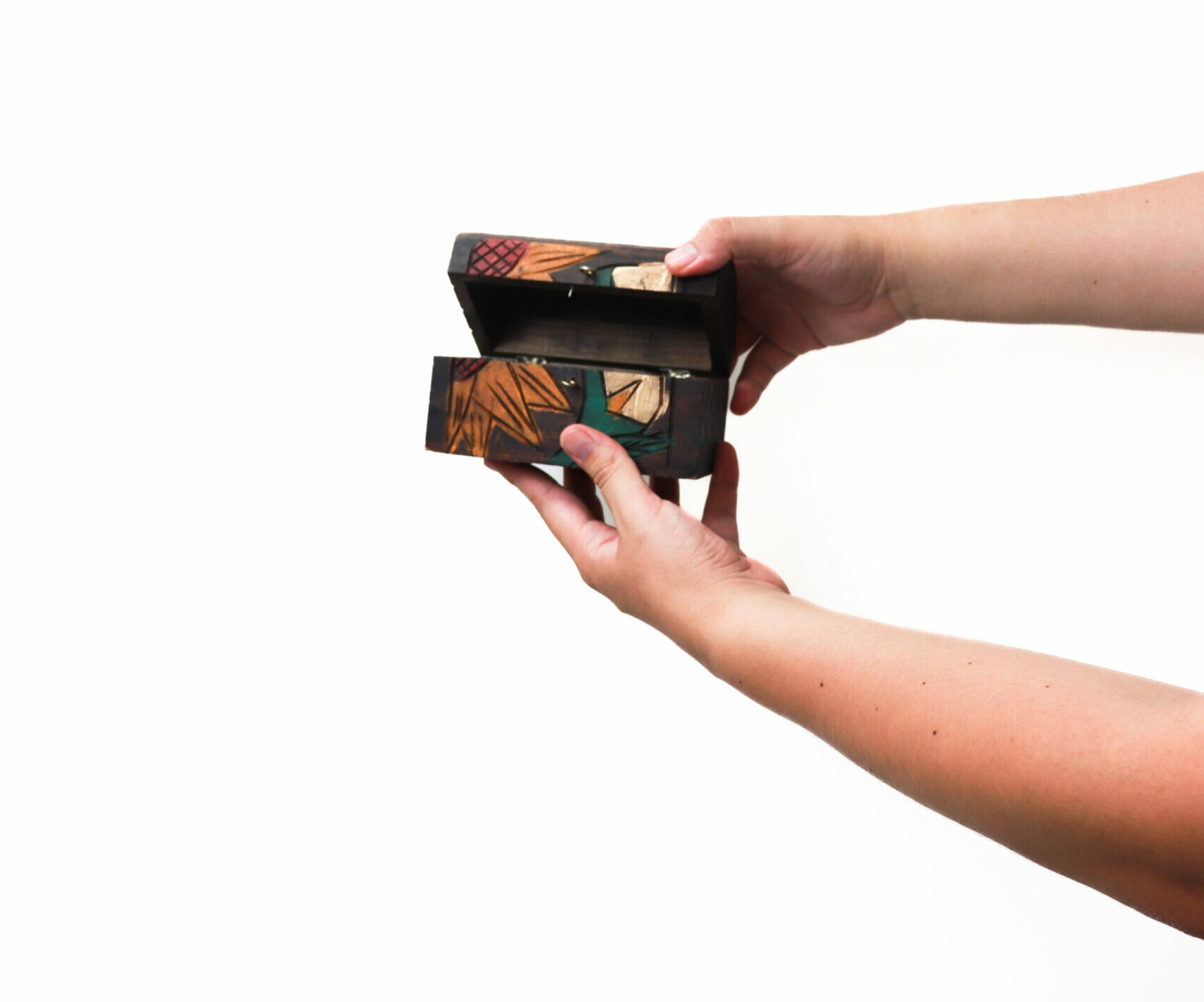 Oaxaca Black Clay Pottery
All of these items come from the town of San Bartolo Coyotepec, Oaxaca, MX; famous for its "barro negro", black clay pottery. This pottery has been made in the traditional way by the Zapotec community in Oaxaca for hundreds years, its methods dating farther back than pre-Spanish Mexico. Traditionally, the black clay has been a matte grey/black color until Doña Rosa Real discovered a new method in the 1950s of firing and polishing the clay pottery into a beautiful, black shine. The round pot and skull exemplify this method.
The round pot was made by the artisan Victor Canseco, whose Facebook page is linked here: https://www.facebook.com/nelo.canseco/
His family's signature can be found at the bottom of the pot. The straw ring acts as the base.
Textiles (handwoven)
All of these items are hand woven entirely out of cotton by Oaxacan artisans.
The "huipil", is a traditional Mexican blouse. This green and pink one is hand stitched and made of satin.
The tablecloth and table runners are woven and dyed by hand. The colors are bright and evoke the beauty of Oaxacan artistry.