Get Involved
---
2022 Annual ICIJ Gala
Join us Saturday, September 24, 2022 for our 2022 ICIJ Gala at 955 Lytle Creek Rd, Lytle Creek, CA 92358!
We'll celebrate our victories, recognize our supporters, solidify relationships, and strengthen our base for future success and solidarity. We're grateful for everyone that continues to support our efforts and organization. It's going to be a fun
night; we hope to see you there!
There will be food, music, and community!
To purchase tickets
For additional information contact Araceli at araceli@ic4ij.org, (909) 215-3565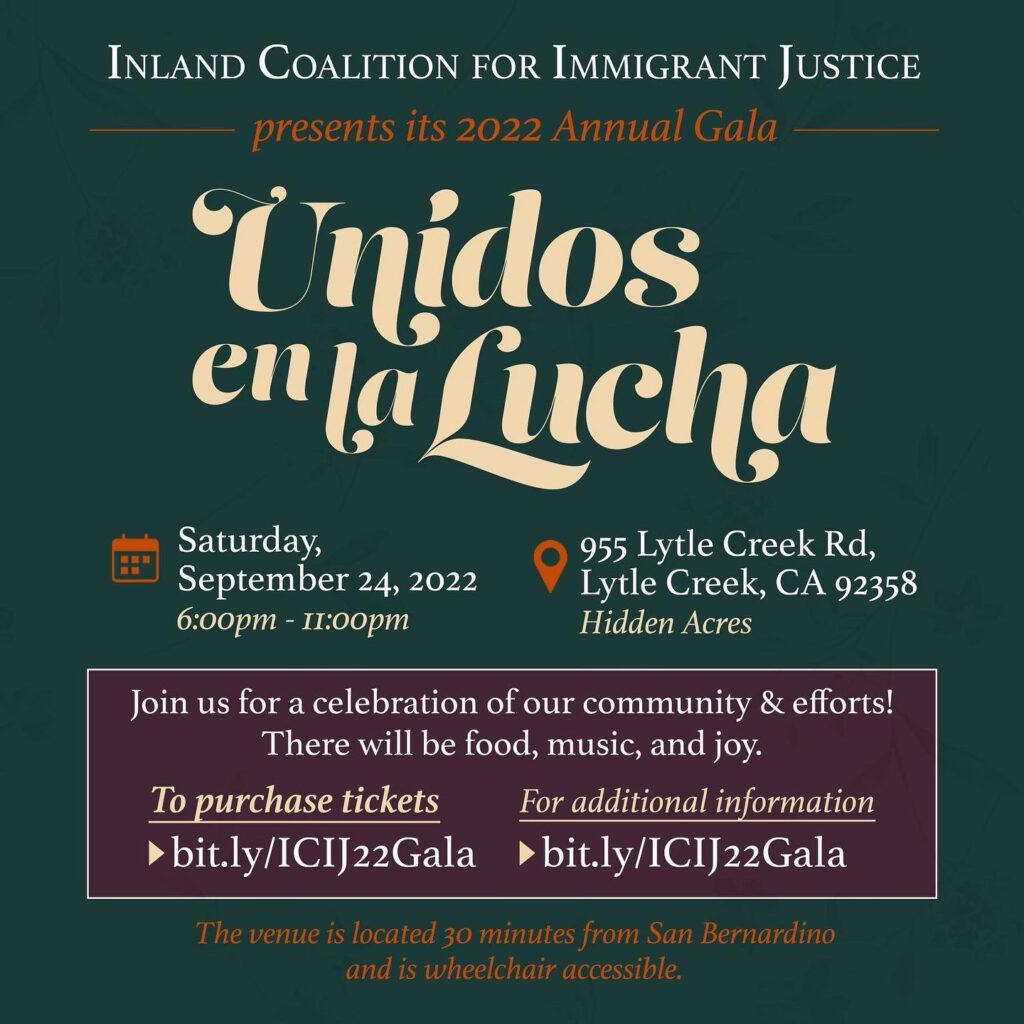 ---
Membership
BECOME A MEMBER TODAY!
For $25 You Can Be An IC4IJ Member for One Year!
Join the coalition founded to empower immigrants in the Inland Empire and designed to bring together the region's most powerful organizations and fight for dignity and justice. When you become a member, you will not only be part of the fight for justice, you will help define it for years to come.
As a member, you have access to technical assistance workshops and leadership trainings (public speaking, business license applications, DACA applications, etc.), advocacy and legislative meetings with lawmakers, and the opportunity to become a community leader. You'll receive a monthly newsletter and referrals to free or discounted services from our partners. Most importantly, your membership makes our work possible. We rely on membership fees to help fund all our activities, from public events, legislative advocacy to legal services. JOIN US TODAY!
MEMBER BENEFITS
ALL MEMBERS RECEIVE PRIORITY ACCESS TO STAFF TRAININGS, WORKSHOPS, COMMUNITY EVENTS AND SERVICES, AND OPPORTUNITIES TO CONTINUE GROWING AS COMMUNITY LEADERS:
Annual IC4IJ membership card
 Referrals to free or discounted services from our partners (low-cost legal advice, help with immigration applications)
Discounted or free IC4IJ gear (hoodies, shirts, reusable water bottles, etc.)
Volunteer opportunities
Internships and scholarships for students (for immediate family members of IC4IJ members)
Skills training and leadership development workshops
Advocacy trainings and trips to meet with elected officials at local and state government levels
Free access to member events
Member email newsletter
To become a member follow this link https://secure.everyaction.com/P2L-Cd74rEmN-ds5hpYMBw2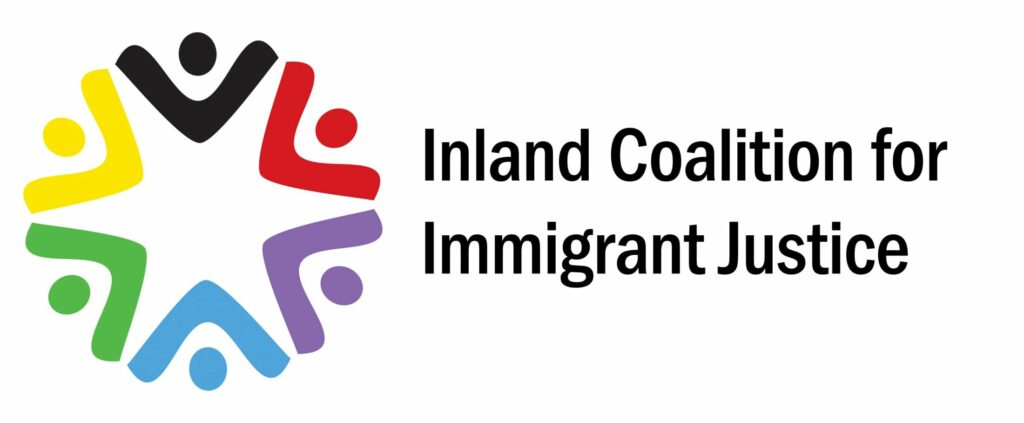 ---
Volunteer and Internship Opportunities
VOLUNTEER
Join our movement to empower immigrant communities in the Inland Empire. At IC4IJ we have endless volunteer opportunities for advocates of all ages. Email Araceli Caldera araceli@ic4ij.org for more information.
INTERNSHIPS
Join our movement to empower immigrant communities in the Inland Empire. At IC4IJ we have endless internship opportunities where you will learn new skills and grow professionally. In addition to personal and professional development, you will gain a grasp on community organizing, campaign and event planning, and benefit from peer-to-peer career counseling. To apply for an internship position, or for more information, email your resume and a cover letter to Luis R. Cabrales at luisr@ic4ij.org.