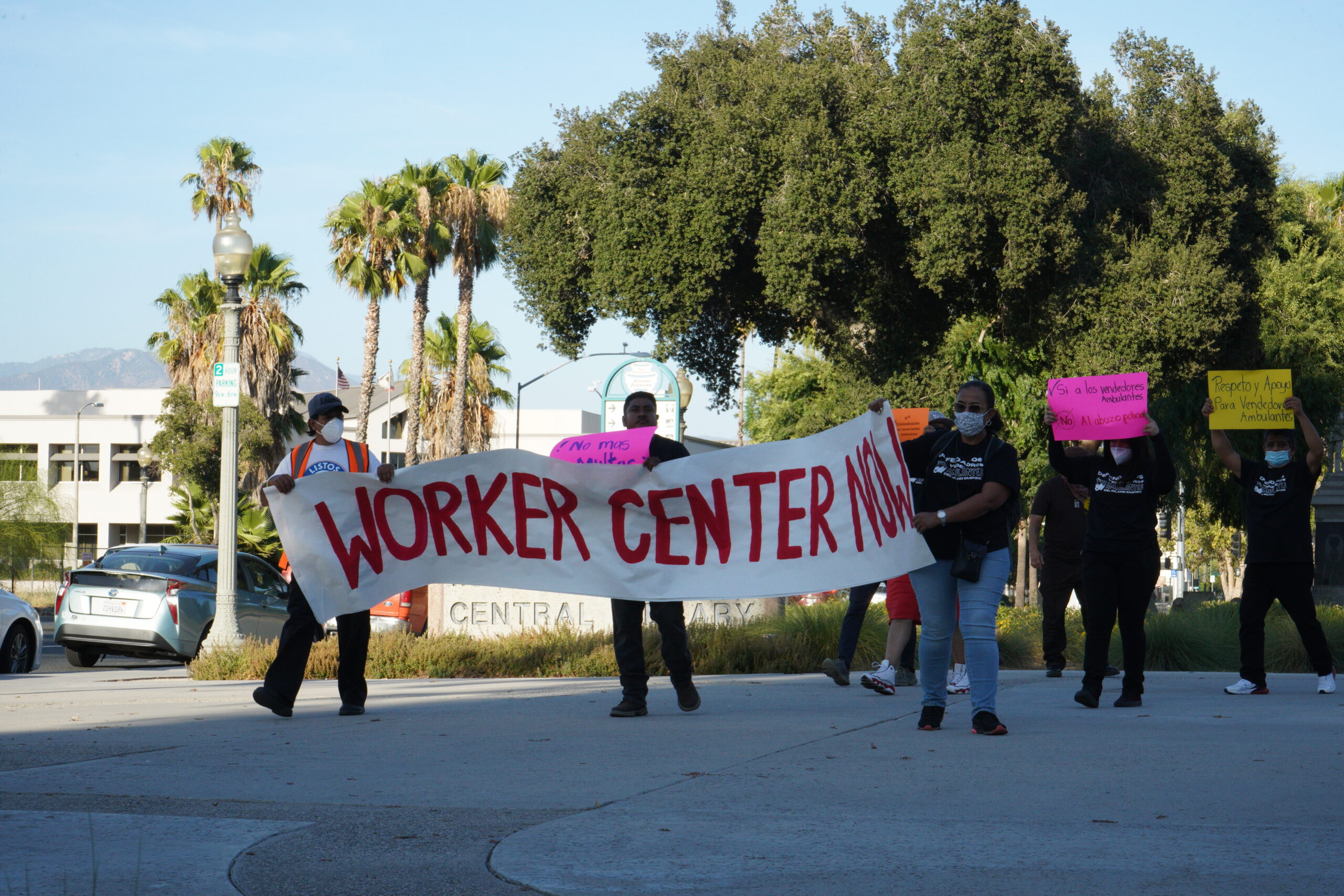 San Bernardino Workers Center
About the Campaign
For decades, day laborers have gathered on the corner of Highland Ave. & Lincoln Dr., near the Home Depot at 1055 W. 21st St., in search of work. They humbly offer their services in construction, demolition, landscaping, and manual labor. They do carpentry, masonry, framing, drywall, electrical, plumbing, and many more trades. As street vendors, they have fed this community culturally relevant foods for early breakfast, lunch, and dinner.
Sometimes they are injured on the job and find that workers' compensation laws do not protect them. Often, their wages are stolen. Outdoors, they await work in the cold, the rain, and the heat. No one guarantees them a job, much less payment. They have suffered harassment from anti-immigrant groups, the border patrol, and immigration officials, who have racially profiled them because of the color of their skin. These agencies have tried to deport and intimidate them. In short, they are precarious workers, vulnerable to exploitation.
But conditions became intolerable last November when SBPD and code enforcement carried out a large-scale operation against day laborers and street vendors and criminalized them. Several of them were charged with minor infractions like standing on someone else's property or parking incorrectly. It is clear that the operation had nothing to do with legality but sought to make them feel that they are not welcome to exercise their right to freedom of expression and seek their daily bread with dignity. Yet, day laborers recognize their own value, not only as essential workers who, despite the pandemic, have carried this economy forward, but as human beings with dignity, which is essential to their existence.
Therefore, we stand in solidarity with day laborers and agree with their listed demands:
- A worker center granted by City leadership, where they have access to a roof in times of cold and heat, to hygienic services for their biological needs; to staff that support them in negotiating fair wages
- Safe working conditions
- Help collect payment when they suffer wage theft
- Protection from racists attacks by city and federal officials and white supremacists
- ½ million dollars as seed funding to begin the project, finance the land and to cover building and startup costs
- $150,000 each year until the Center is self-sufficient
The above is requested by day laborers and street vendors of San Bernardino along with their families, neighbors, and allies. We join them in this fight for justice. Day laborers seek the opportunity to fight for their rights, advocate for their own interests, and improve the quality of their lives and the lives of their neighbors in the City of San Bernardino.
Stay tuned for more information to come!